We Stop Debt Collectors Cold!
We offer
No-Cost

Legal Representation
What they
Cannot

do!

Are you getting calls from snarky bill collectors? Debt collection harassment is illegal in Oklahoma. It is stressful enough not knowing how you will pay your next bill without having debt collectors illegally harassing you.
Debt Collection Harrassment Is Illegal
Debt Collectors are subject to following the strict rules contained in the Fair Debt Collection Practices Act (FDCPA) a Federal law added in 1978. Collection agencies are to only use "honest, fair and responsible" practices when attempting to collect debt.
Even so, many debt collectors resort to abusive and illegal tactics to try to get money from you. It's a calculated risk. They are hoping you don't know your rights and that you'll eventually give in to the pressure.
Find out more on how Oklahoma debt collection laws provide consumer rights that you may be unaware of and download free FDCPA letters to send to debt collectors.
What we
can

do!

If debt collectors break the law by ignoring your rights, you have the power to make them stop. As Debt Collection Defense Lawyers, we can help! AT NO COST TO YOU, we will enforce your rights under the FDCPA in order to stop the calls and get you compensation for your damages quickly.

When debt collectors break the FDCPA Guidelines for Collectors in contacting you, EVEN ONLY ONCE, you may be entitled to a cash award of up to $1,000 PLUS have your attorney fees paid. That is why we are able to represent you at NO COST TO THE CONSUMER.

If you have been a victim of an FDCPA violation in Oklahoma, contact our attorneys. Let us help you determine if the law has been broken and go after these abusive collection agencies. We'll make the bill collectors stop harassing you and get you compensation for damages. We'll even make them pay our attorney fees.
Why Choose Us
The attorneys at Paramount Law are experienced in handling consumer law claims. We employ technology and law to effectively encourage a quick and fair resolution to your claims.
Abusive collection practices are not just ethically wrong, THEY ARE ILLEGAL. But there are collectors who knowingly break the law, with the hope that you won't know that the law is on your side. We can not only make the harassing phone calls stop, we can get you cash compensation for damages and make them pay for our attorney's fees.
Get Help With Oklahoma Debt Collection Laws
Call Paramount Law today or email us by submitting your info at the box to the right. Put our experienced consumer debt defense attorneys to work for you when dealing with collection agencies and stop the creditor harassment NOW!
If you've been
sued by a debt collector,
your time is running! We provide a free phone consultation. Contact us today!
(800) 350-2707
(918) 200-9272
GET ANSWERS NOW! YOU MAY BE ENTITLED TO AN AWARD OF $1,000 OR MORE.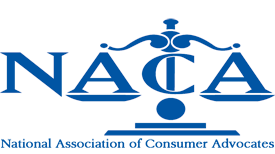 Collection Helpdesk
Posted by admin on Aug 19, 2014

Another $3,000 Asset Acceptance Lawsuit Dismissed by Love Beal and Nixon! On…

Posted by admin on Jul 17, 2014

Paramount Law Gets Another Dismissal from Portfolio Recovery Associates LLC! Today, we received…

Posted by admin on Jul 07, 2014

Case Dismissed! Tulsa Court Dismisses Cavalry Lawsuit Cavalry SPV I LLC, a…
Go to the News →